2020 has been a showdown to most brands as most brand operations were affected by Covid19 pandemic. It was a year to test disruptive adaptability of brands on the digital platforms ranging from presence to using video marketing as a major trend in 2020 in their content creation and distribution. Social media users are now consuming content in short, communicative, entertaining and sweet videos as short as 15 seconds.
With the rise of video consumption as encouraged by TikTok, Instagram Reels, Webinar meetings and Conferences, YouTube Stories and other social media platforms' Live sessions, brands are now focused on encouraging their audiences to be involved in creating user generated videos and share them on social media. This has been possible by use of social media challenges and song dance moves as seen across the platforms. This use of short and sweet videos has been witnessed a lot.
You have noticed quite a number of content creators dominate in video advertising and marketing. Their funny, hilarious and great dance moves in the videos easily command their audiences to engage and perform a call to action. Take an example of Elsa Majimbo, she has leveraged short videos to move masses, grow her brand and not just in Africa but globally!
There is a lot of noise on social media. Video makes you stand out from the noise. People love to watch. Hence, use videos to show more than you can tell more. Videos are worth thousands of words. In this article, l will explain these sections on video marketing as a major 2020 trend.
.
Video Fascination
Video is a versatile and engaging content format that not only gives us a real-life picture of what is going on; it's also easy to share across multiple platforms. Most of us love videos because they are easy to digest, they entertain us and make us feel highly engaged in the process. If you are a marketer and you want a higher return on investment (ROI), go for videos.
Reasons why you should be fascinated by videos:
1. You can say more and express more things in video than using words.
2. You can drive the narrative and employ your creativity to pass the message. I love how this content creator, creatively used humor to influence for the brands he partners with.
3. It is easy for a viewer to connect with the personality or message through video.
4. As a marketer, it is easy to deliver a message in a very small time window and yet still deliver the whole intended message to the dot through sound and visual.
5. The ability to feel connected to an individual, product or experience. This gives one a sense of "l know you or it" even before your meet.
6. Video tell stories. Testimonials are well amplified by use of videos.
7. Videos have the ability to go viral and capture audiences with a short attention span. Done correctly, they stay top of mind for a very long time. Videos for me are super entertaining and drive the message home effortlessly.
8. Video content ignites emotions.
.
Tools to Use to Create and Edit Videos
In this digital era, smartphone usage has penetrated to most regions connected with the internet. This has enabled people be able to either create videos using their phone cameras or directly on the platforms such as Instagram Reels, Facebook, Instagram, LinkedIn and Twitter Lives. Nevertheless, the use of professional cameras for high quality video content has risen too.
Once you create your videos, you might choose to share them raw or edit them to remove the unwanted shots and improve its look. Here are tools you can use:
iMovie
Final Cut Pro
Adobe Premiere Pro CC to edit their videos
Kinemaster
Lumen5
Pinnacle Studio
Avid Media Composer
Avidemux
SDC Free Video Editor
Filmora App
Movie Maker
Canva
Crello
VN Video Editor
InShot
SoloEditor (exclusive to Oppo phones)

TechSmith Camstacia

Viddyoze: Offers a wide variety of video templates that are easily edited to suit an individual or company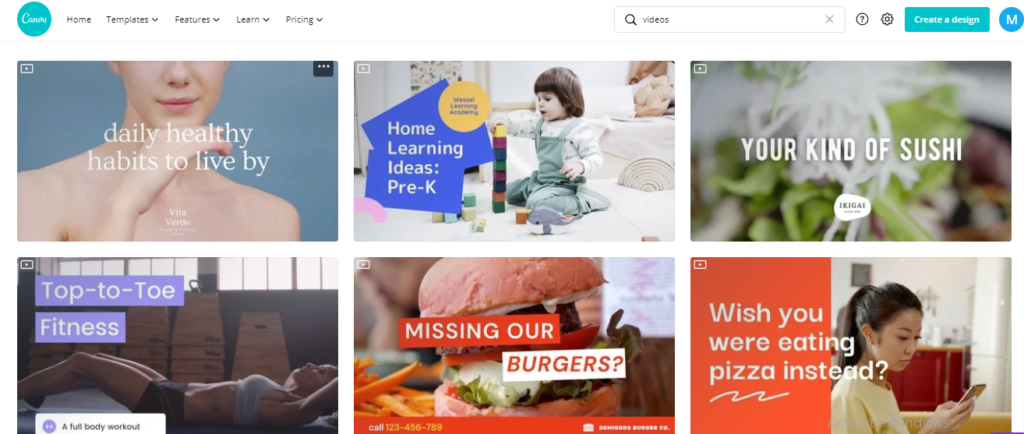 .
Brand Marketing on Instagram Reels
Every brand wants to be seen, understood and engaged. Video marketing as a major 2020 trend has given platforms opportunities to create amazing algorithms especially for videos. Instagram launched its reels with as shot as 15 seconds videos which are now keeping Instagram users hooked. It is easier to consume content in smaller and snack-able bursts.
Instagram Reels is a newcomer in the kingdom of video-sharing apps and sites. To know exactly what you are working with on each channel, it's important to understand the differences between Reels and video giants like YouTube and TikTok.
There's a need for brands to venture into creation of short video content to encourage shareability, repeat watching and use of budget sparingly. Additionally, videos as short as 15 seconds help brands avoid wasting time creating one lengthy and less interactive content.
In order to market your brand using Instagram Reels, show the most important aspect of the product or service you offer. Short videos are perfect for behind-the-scenes content, which goes a long way to humanize your brand – just as in the embedded post below – and tell your brand story. In this way, Instagram Reels is a perfect medium to engage with your audience on a personal level and gain their trust.
You can also go to an extent of having one of your staff members participating in the video trends or challenges. During this, make sure your brand is seen. Moreover, grab attention, communicate and make a call-to-action.
.
Role played by video during Covid19 Pandemic
In a time when social distancing is the only option we have to curb the spread of Covid19, people have been stuck indoors. Video is the only type of content that has continually allowed people to see us, to hear us, to know us and be assured that we are real, have feelings and emotions.
The World is too small right now. Forced Long distance relationships, working remotely and brand partnerships were possible because we trusted videos more. Call it confidence in videos while we strictly followed social distancing instructions.
How video has been used during Corona Virus Pandemic:
Video has not only conveyed reassurance to people, but it has also communicated important information about safety and brought people together.
A lot of people have taken to video to talk about both professional and personal interests. YouTube has naturally seen a surge in traffic. All in all it has made people more comfortable to put themselves out there.
We are human and the availability of technology that supports the complete and authentic experience in communication, regardless the location, has made video to come in handy at this time.
Videos that were created to demonstrate what hygiene measures to take to avoid or minimize spread of the virus were very helpful such as how to wash your hands well as in the video by BBC tweet below. With the staying at home directive, videos were entertaining us all through. We connected even more hence eliminating distance while we were social distancing.
Video has enabled many brands show empathy towards their Audience and consumers. It has brought people together.
.
Tips to run a Zero Budget marketing campaign
Companies and individuals are fighting to be seen, engaged and shared more on social media. Video marketing as a major 2020 trend has made this possible. Small and medium businesses can now compete on a fair ground- social media platforms at a zero cost. It is no longer about how huge your company is but how snacky your video content is to its consumers.
In 2020, you don't need a high-priced video budget to succeed as a marketer. You just need to create content that engages, educates and intrigues your audience.
The focus should be to create short, relatable, fun and engaging videos that will organically prompt your employees and followers to share the videos on their platforms too.
One of the best ways to lower the cost of producing your video content is to find keywords that are perfect for short, simple videos.
.
Video Marketing Benefits to SMEs
Video for online use is like word of mouth or body language in a gathered audience keenly listening to you. You can be heard faster and understood at that very moment.
SMEs need not to struggle explaining their services or demonstrating how their products are used. With video, you can be a small business offline but a huge brand online.
Why your startup should employ Video Marketing:
It's all about being memorable. To be remembered you have to live an impact. You need a good place to inspire great emotion and tell a good story. All this is availed by the use of video.
SMEs can easily maximize video and tell their authentic story in a unique way by showing their products, team, work process and building a community that is loyal to them.
People are interested in knowing your brand story as an SME. Use videos to raise awareness about what gaps you are seeking to fill. Make people fall in love with your brand.
Video provides a much more compelling experience than written content. Showing customers how you work in action through product demos draws them closer to your brand. Video can also help humanize your business by providing consumers with a relatable story.
Videos improve online presence, promote brand awareness by introducing your business to a wider audience, boost engagement, build trust, and can be inexpensive and easy to produce, but the main goal of video marketing for small businesses is generating sales.
.
Wrapping up
Producing great video content can be surprisingly cheap! In fact, once you add in the cost of ranking the content and reaching an audience, creating video content can often be cheaper than producing and ranking text-based content, like an article or blog post.
Digital algorithms love videos. Google loves videos. Social media platforms love videos. People consume videos better than long texts. There is also less time spent watching videos than reading expressions, emotions and actions in words.
Video marketing as a major 2020 trend will be here for the next years. As startup or personal brand, don't be afraid to create videos. They are reusable and customizable, audio and visual enabled, compatible across various platforms and with a more flexible story telling approach.
Also Read: