Giving employees, employers and entrepreneurs a chance to be equipped with knowledge, tools and skills that can help them identify issues and plan for performance improvement in the presence of an expert who is known as a business coaching.
"Coaching in the workplace is vital. It is a catalyst to move teams and individuals forward and to their next level," says Colleen Qvist.
Colleen who is a Master credentialed Business and Life Coach and a National Vice President for COMENSA, hails from South Africa. As a guest on Africa Tweet Chat, here is what she had to comment on the topic, 'Coaching in the workplace.' I will also capture responses from the community members.
Q1. Why is coaching vital in workplaces?
As Colleen puts it, "Times have changed. Now we need skill sets that include emotional intelligence and horizon thinking. We need to be more human and bring hearts and gut to the workplace. A scary change for many. Coaches guide in this space."
Every day some things change in the business world. The market behaviour changes almost daily. There's a need to equip the employees with relevant knowledge to tackle current problems.
Business coaches are good at what they do -advise the employees and employers. In the process of guiding them on how they can improve the performance of their business, they trigger their creativity which can increase productivity in the long run.
Having a business coach is one way to be connected to his or her circle for professionals who might be helpful to your brand and your employees.
Additionally, employees who are mentored by experts in the field they operate become stronger in their skills and more productive hence a chance for them to be retained at work for long or be promoted as time goes by.
Coaching sessions give employees a chance to interact and mingle. This helps them create great relationships at the workplace. There's nothing wonderful like employees who work as a team towards one goal. Teamwork will enable them be good at problem solving.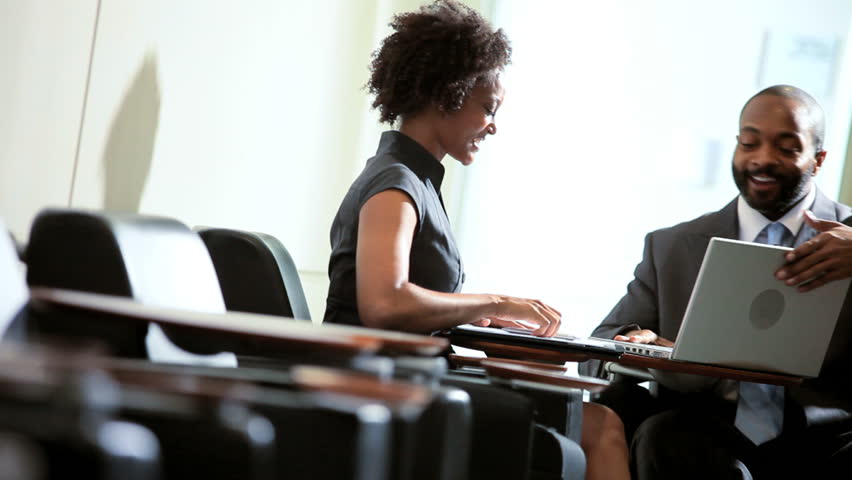 "One of the business coach's traits is being a good listener. This gives employees a chance to be listened to by the coach as they point out their problems and together they can come up with the best solutions," says Janet Machuka.
"Coaching helps employees to discover & pursue their strengths thus the business gets to utilize the human resource present in the organization fully," Chege Eric, a Financial Analyst.
"Coaching also helps the employees to discover what they can do best? To operate at optimum levels you need someone to coach you," Grad Zimunya.
Q2. As a business coach, what exactly do you do, and how can I become one?
"I have been a business coach for the longest time and what keeps me at my job is being able to listen to my clients, create a relationship and give results as per the agreements."
Colleen goes on to explain how one can be a business coach. She highlights that one needs a combination of training theoretically, practice, experience. "Don't be fooled and train overnight to be a coach in anything. Don't coach entrepreneurs from a text book. Look for certified training providers."
A business coach:
Trains, directs, motivates, corrects, helps entrepreneurs and brands solve problems
Leads SMEs to realizing their strengths and how they can improve their productivity and revenue.
Never judges but does constructive criticism ~ Ciru Edith, eMobilis Google Digital skills for Africa Trainer.
Creates tools to help businesses and professional develop themselves and grow ~ Grad Zimunya, Data Scientist and Digital Marketing Strategist and Trainer.
The best way to learn to become a great business coach is to make some of your favorite business mentors your friends. Look up to them but always find where your strength lies. Don't forget to be unique instead of being a complete copy of them.
Q3. Some people will argue that business coaching programs are a waste of time. What's your take on this?
According to Colleen Qvist, coaching is not a magic wand. The coach will not do the work for you. Coaching requires willingness to grow. If you are wanting abracadabra – waste of time.
Coaching programs need results. If you aren't willing to invest in money and time in qualified, credentialed coaches or change the way you do the work then you are wasting your time.
"Coaching shapes your mind and working environment. Most of us discovered people added them as part of our network due to business coaching interactions. Additionally, l have been equipped with skills on how to handle problems with my colleagues with so much professionalism," Ackland Michael, Founder of Meritz Company Limited in Tanzania.
"With the rapid changes that business world experiences, it is vital that such programs be availed to keep employees, employers and entrepreneurs in check to current trends. If done on regularly with set objectives then they can produce results," Visual Touch, Social media management agency in Botswana.
Q4. How can SME's leverage on business coaching?
Business coaches and mentors can act as links to the best brand builders, investors, sponsors and partners in the industry who can invest in their small businesses; either through financial or any other support.
In Kenya there are organisation like Ongoza that work SMEs to offer coaching in terms of consultancy, business courses, financing and best of the world means to create increased efficiency, profitability and effectiveness as business.
"It is lonely being SME. Who can you learn from, talk to, discuss with and be held accountable by? Simple, a coach," says Colleen.
Q5. Choosing a business coach or mentor is not easy. How can individuals make sure they choose the right one?
I like how Colleen differentiated a coach from a mentor. She says that a mentor and coach are very different. A mentor has done it,that is, runs a business like yours and worked in same industry as yours. On the other hand, a coach will unpack with you what is needed and may know nothing about industry. Nevertheless, you can have both skills in one.
First and foremost, figure out which industry you operate in and pick only a business coach that you have a good blend with, who understands your needs and will be their to criticize you and see you improve and grow.
I actually identified my business coach through the WhatsApp groups where SMEs are connected with experts in business mentoring. I have also witnessed people pick some form online Twitter chats, groups and offline conferences and workshops.
Q6. What are some of the problems business coaches face?
One of the most interesting things is the fact that businesses are not the same. Sometimes clients wants "Like so & so's…" but it's always refreshing when you finally get to show them how different their business is and give dynamic solutions.
Some of the problems Colleen highlighted as follows:
a) People not understanding coaching
b) Having to sell the concept before I can coach only so many hours in day
c) Supporting people to try group coaching and online
d) Resistance to change. It is never easy to have people change certain business cultures and ethics even if they are not working
e) Explaining the importance of business coaching to all businesses. The internet world and technology makes it harder to get clients as everyone can easily access YouTube and they think that business coaching is watching videos online
Advise to Entrepreneurs
If you are thinking of hiring a business coach, take your time. Do research online, through your networks and ask for recommendations using your already existing communities online and offline. Vet them to ensure that they understand and relate your market. This is why you should care about the type of niche they fall under.
Don't hesitate to join our #AfricaTweetChat Wednesday sessions as from 9pm EAT / 7pm GMT +1.