Personal branding can be a great way to grow your business, but it can also help you find work. Whether you're looking for a new job or just want to make sure that people know about your skills and talents, learning how to brand yourself on social media is a great way to let people know what you're all about.
Branding is not just about how you look and how you act — it's about what kind of person you are. By understanding how to brand yourself properly, you'll be able to find the right job or career path for yourself.
What is Personal Branding?
Personal branding is an image that represents the real person behind the social media account. It's about showing who you are as an individual instead of just showing what you do for work or what interests you have in common with other people on social media.
This type of branding comes in many forms, but all of them involve creating an identity that stands out among others in order to attract attention from potential employers or customers. If done correctly, it can lead to improved communication and better relationships with other people online as well as offline in real life as well.
Using Social Media to Brand Yourself
Social media is a great space to promote your personal brand. Doing so can help you build your personal brand and gain more exposure to the people who may be interested in you, your products or services.
It can be used to build your credibility, connect with potential employers, and even land new clients. But how do you use it to your advantage? Here are some tips to help you succeed personal branding on social media:
1. Define Your Personal Brand Before You Start
Before you start building your social media presence, take some time to define what makes you unique. What do you want people to know about you? What do you want them to think when they see your name? What do you want them to feel when they hear your voice?
Start with defining your aspirations,

determining your unique value proposition,

afterwards, communicate your brand effectively.

By Edem Kojo Doe
This exercise doesn't have to be complicated or formal — just take a few minutes to write down some notes about yourself and what makes you special. Once you have a better idea of who you are and how you want others to perceive you, it'll be easier for you to create content that speaks directly to them.
2. Create a Social Media Presence: Choose The Right Platform
Decide which platform(s) will be most effective for promoting yourself and your business — whether that's LinkedIn, Facebook or Twitter. Make sure you have a profile on all the major networks — Facebook, Twitter, LinkedIn and Instagram.
Create an online presence that reflects your personality and brand. Personality is what describes you as a brand. Do not try to be someone else; instead, let people get to know the real you.
Moreover, consider how much time you have available to manage these accounts; if it's just an occasional update here or there, then Twitter may be better than Facebook because it requires less maintenance. If you want something more robust that requires daily management, then LinkedIn may be the way to go.
3. Post Regularly
Plan what you will post each week and then stick to it. Consistency is important because it shows followers that they can count on you for interesting information on a regular basis. You should also share links from other sources in order to engage with others and keep things interesting for your followers.
4. Respond Quickly and Actively
Check out for comments and questions from followers and other users and respond to them. This shows others that their thoughts are important to you and encourages them to return for future posts. Ensure that you're making those engaging on your posts feel valued as individuals rather than just numbers among your many followers. The more you actively engage and respond to them, they'll keep coming back.
5. Package Yourself as a Professional
Personal branding on social media is a way of marketing yourself as a professional. It is not just about your image. It is about how you present yourself and how people perceive you. It's also about what you think of yourself and how you want to be perceived by others.
By packaging yourself the right way is a great way to market yourself, especially if you're in business for yourself or trying to get your name out there. This also helps build your reputation, establish yourself as an expert in your field, connect with potential colleagues and clients and even make it easier for people to remember who you are when they see your name again.
6. Find Your Voice
You're already special because you're unique, but it's important to find your voice online as well. Don't just copy what other people are doing — be yourself!
Your brand voice is the description of your personality and it is constant unlike tone which changes all the time depending on the situation and message since it pegs on emotions.
It's easy to get caught up in trying too hard to sound like someone else, but if you do this consistently over time, it will become difficult for people to know who you really are or what makes you special.
To define your brand voice:
• Be Fun but not silly
• Be Confident but not cocky
• Be Smart but not stodgy
• Be Informal but not sloppy
• Be Helpful but not overbearing
• Be Expert but not bossy
• Be Weird but not inappropriat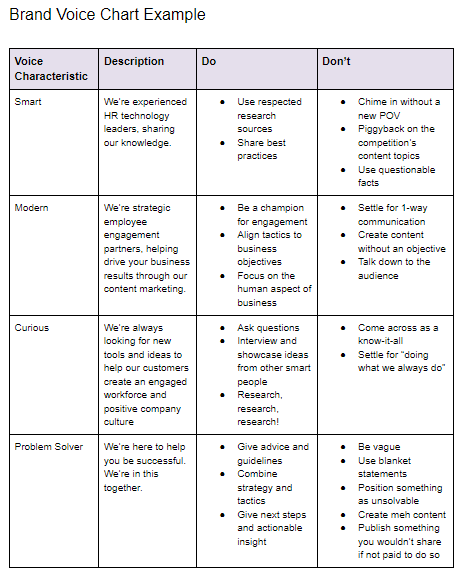 7. Be Yourself — but not too much!
Social media sites like Facebook and Twitter allow users to post pictures of themselves, including pictures of their pets or children. You don't want to overdo this though — stay professional when posting photos or videos from work events or conferences that are related to your industry.
If you're not sure what is appropriate, ask someone who works in the field (such as a professor or career counselor) if it's okay or not before posting anything online! Honestly, l love how Chi does it.
Focus on quality over quantity when it comes to updates on Facebook or Twitter. Yes, having more friends or followers might seem like a goal worth pursuing — but when it comes down to sharing, don't just publish anything. Prefer quality content that's valuable to your audience and fans.
8. Be Authentic
Be genuine in everything you do online. Don't pretend to be someone else just because you think it will work better for your brand. Authenticity is key when establishing credibility online, so be sure to always speak from the heart and use language that feels comfortable for you.
To learn more on building your authenticity on social media, this article will be helpful.
9. Build Relationships
Take time each day to converse with others. Comment on their posts and share their content, especially when relevant to your industry or interests. This will help build trust and gain followers who are interested in your updates.
You can also build meaningful relationships and networks by joining conversations that are valuable to you and your brand.
Make sure you're seen — share your opinion, your ideas and leave comments and responses.
10. Build Communities and Join Others
One of the best decisions l have ever made as a social media marketer is building a community of people that love to learn and build new networks with others.
It's 4 years now since my team and l launched #AfricaTweetChat community conversations and over the years we've impacted over 500 million people across the world. We invite industry experts and those who are building their personal brands in the space to share their experiences and knowledge. Being a creator has boosted my personal brand. I'm vocal about being the co-founder of the community. My fellow is Barrack Onyango.
Quite a number of marketers and professions have also grown their personal brand through the community as we invite them to our weekly community conversations to share. It is not a must you create a community, you can join those that exist within your niche.
11. Know when to have fun
Great personal branding on social media isn't just focused on professionalism but also free to have fun with others. Most people on social media are there to be entertained and pass time.
Publish fun content. Most people love engaging fun content. So, don't ignore publishing such but don't overdo it.
Conclusion
The number of social media platforms is growing every year, and it's becoming more important for all companies to have a strong presence on them.
Personal branding as a process of promoting yourself can help you attract people and build trust among your target audience. Always remember that the goal of personal branding is to present yourself as an expert in your field, so that when people need help with similar issues, they'll think of you first.
Personal branding on social media is a powerful way to showcase your expertise and build your business. But it's not as easy as setting up a profile and posting about yourself. A strong personal brand takes time to develop and maintain. If you're ready to make the most of your social media presence, use the tips above for building a reputable personal brand on social media.